Jessica Alba made a photoshoot on August 20 in Los Angeles, California for the cover of Cosmopolitan Magazine's September Issue.

The "Sin City" star stripped down to a skimpy all black getup as she bided time in between posing for a sure-to-be sexy spread.

During the photo shoot, Alba was interviewed about her married life, "The romantic stuff comes and goes, but it's like, does that person have your back? You have to be a team navigating through wherever life may lead you and I want a friend for that."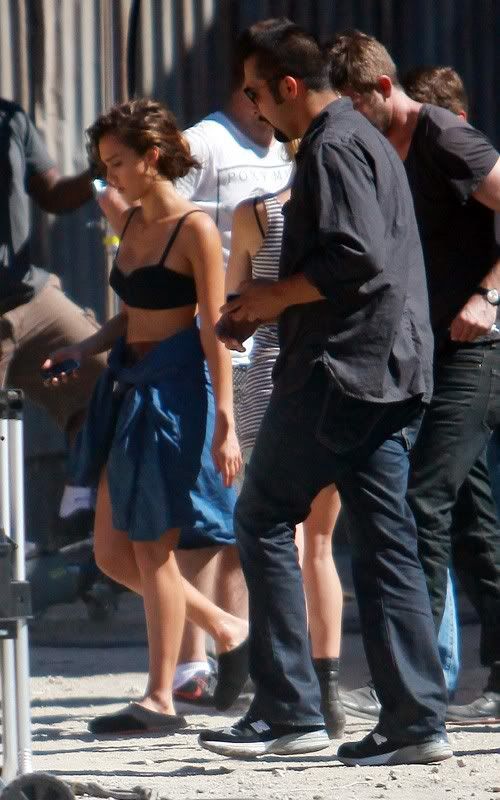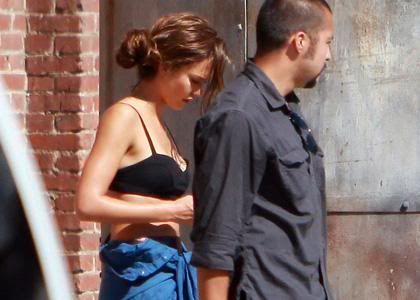 * Thanks to
peekastar.blogspot.com