Former Victoria's Secret Angel Naomi Campbell and Bar Refaeli were spotted gearing up for a swim in Porto Cervo, Italy last August 10 with their men, Leonardo DiCaprio and Vladislav Doronin.

The two bikini babes Naomi and Bar both looked fabulous in their two-piece bathing suits as they pranced around on their luxury yacht while the nearby paparazzi looked on.

In related news, Naomi Campbell is currently trying her best to ignore the fact that a War Crimes Tribunal investigating former Liberian president Charles Taylor is looking into her testimony from last week.

It seems Naomi was lying when she said her 1997 blood diamond gift was from an unknown source, as Mia Farrow testified that Campbell came right out and told her it was from Taylor.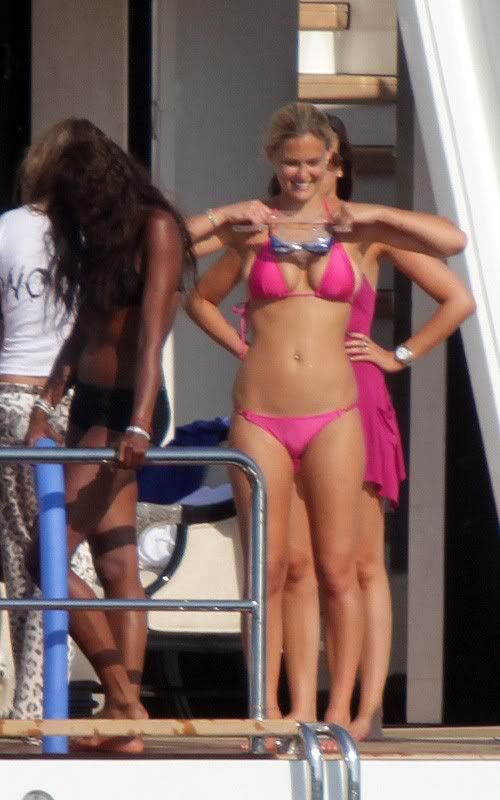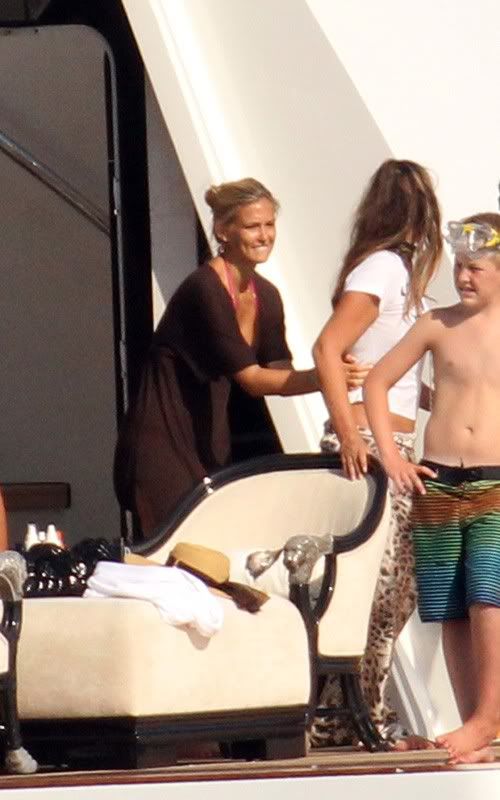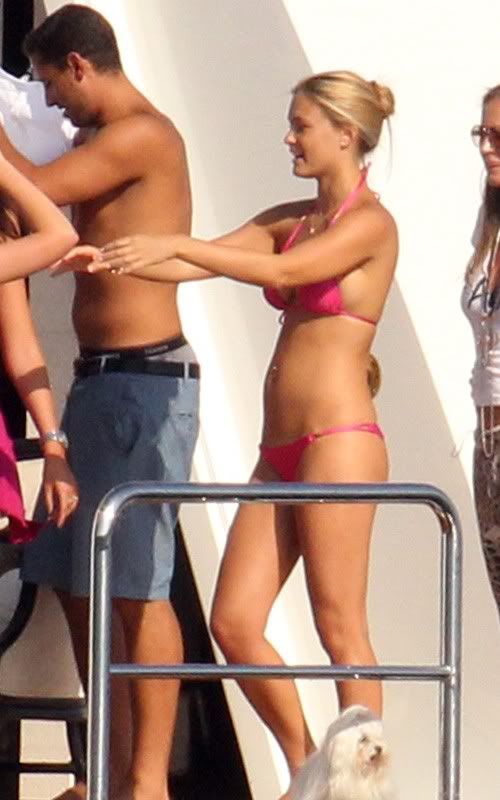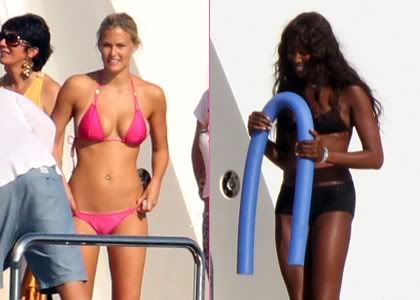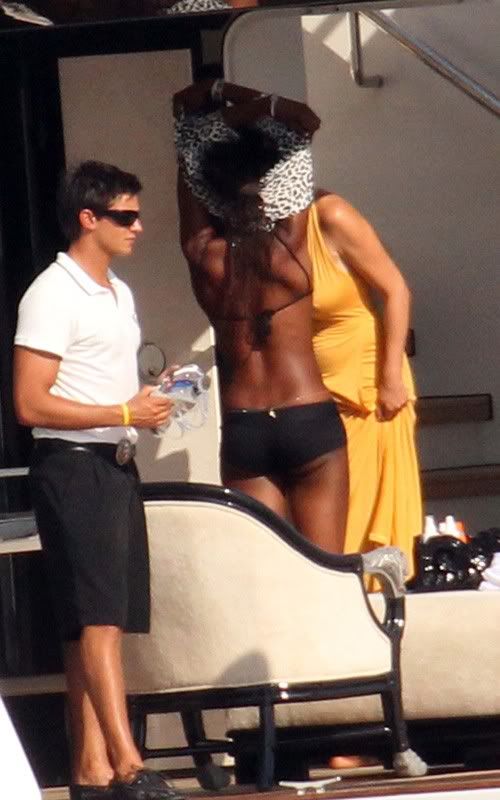 * Related News:
PeekAStar.blogspot.com